RETAIL AND ECOMMERCE PRODUCT CONFIGURATORS
Interactive Tools for Customers to Build, Find, and Compare Products
Engage visitors with product configurators, builders & filters.
Increase online sales with interactive experiences.
Product configurators and e-commerce filters allow customers to personalize your products and interact with your brand in an engaging way. Your customers expect unique products to fit to their needs and desire an easy-to-use way to configure them.
Drive Sales With Custom Experiences
Improve Satisfaction With A Great Configurator
Reduce Lead Times With Easy-To-Use Tools
eCommerce Configurators for Retail
Your buyers want to personalize their products and shop on their own time. Make sure they can.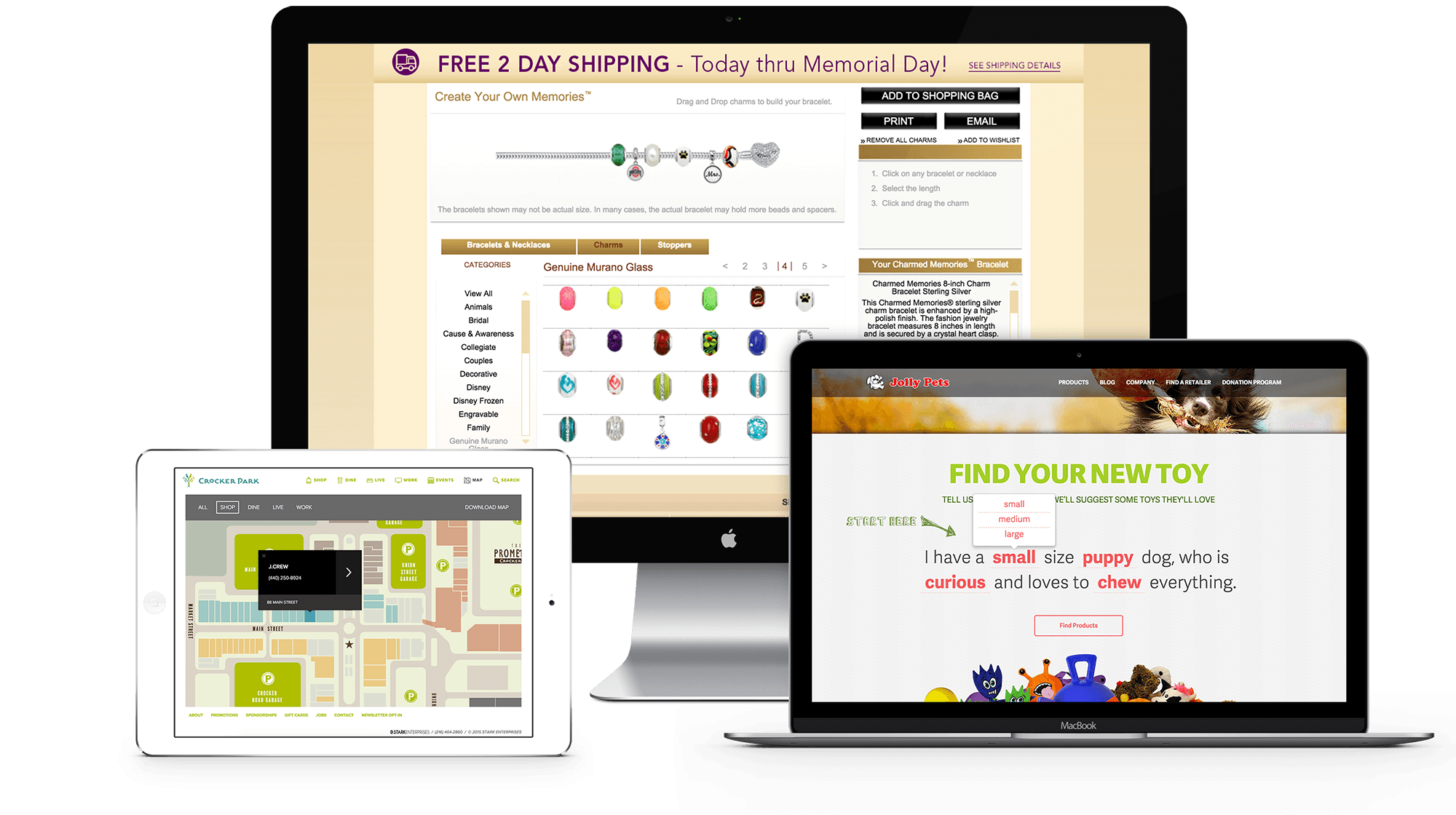 RETAIL PRODUCT FILTERS
For Complex Products, Catalogs or Just A Unique Experience
A product filter or matrix will help your customers find the specific product or part that they need simply and easily.
RETAIL PRODUCT CONFIGURATORS
Let Visitors Customize Their Products
A product configurator qualifies the customer through a digital interface and makes personalized recommendations to suit their specific needs.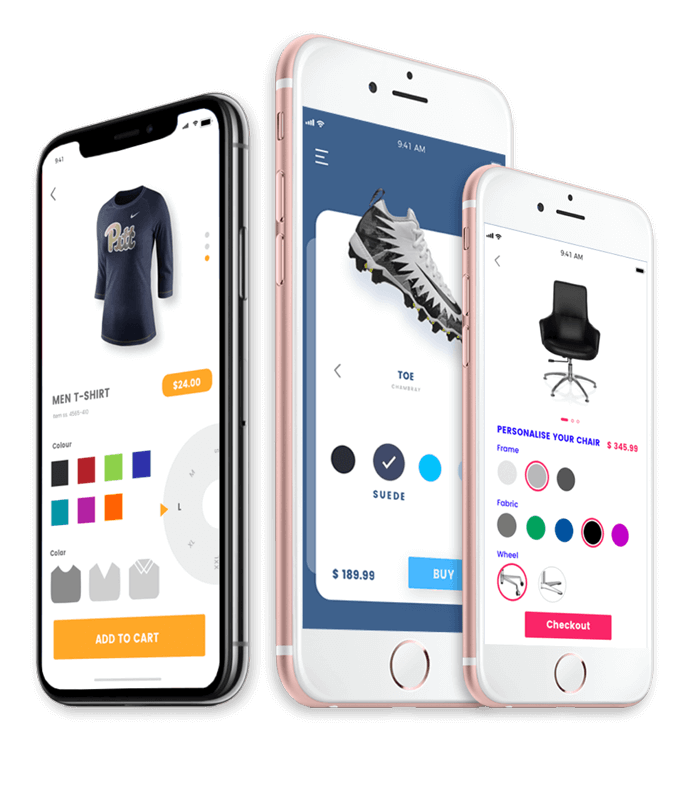 Ideation, Strategy, Design + Build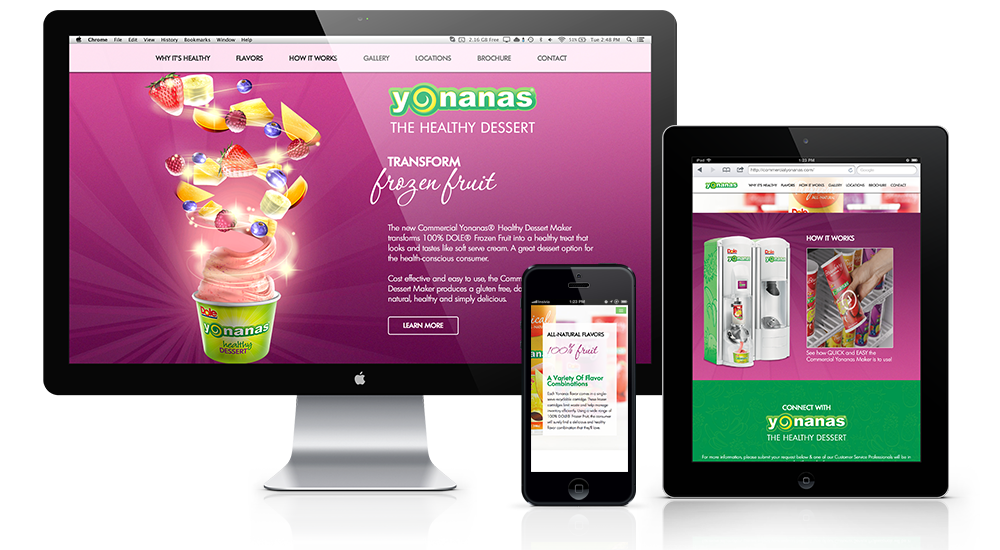 STRATEGY
We'll discover what shoppers in your niche or industry want so you can deliver an unbelievable shopping experience.
CUSTOMIZATION
We'll engineer the perfect user interface for you such as interactive 360° viewers and custom filtering and sorting so your products sell themselves.
INTEGRATIONS
eCommerce, ERP, CRM, or whatever your system – our team builds the connections to streamline leading to an efficient integrated system.
Let's Deliver the Best Possible Configurator Experience Together
Great experiences win. We test and interpret the data to provide insight into design and workflow, then bring in our creative technology experts to deliver a killer interactive tool.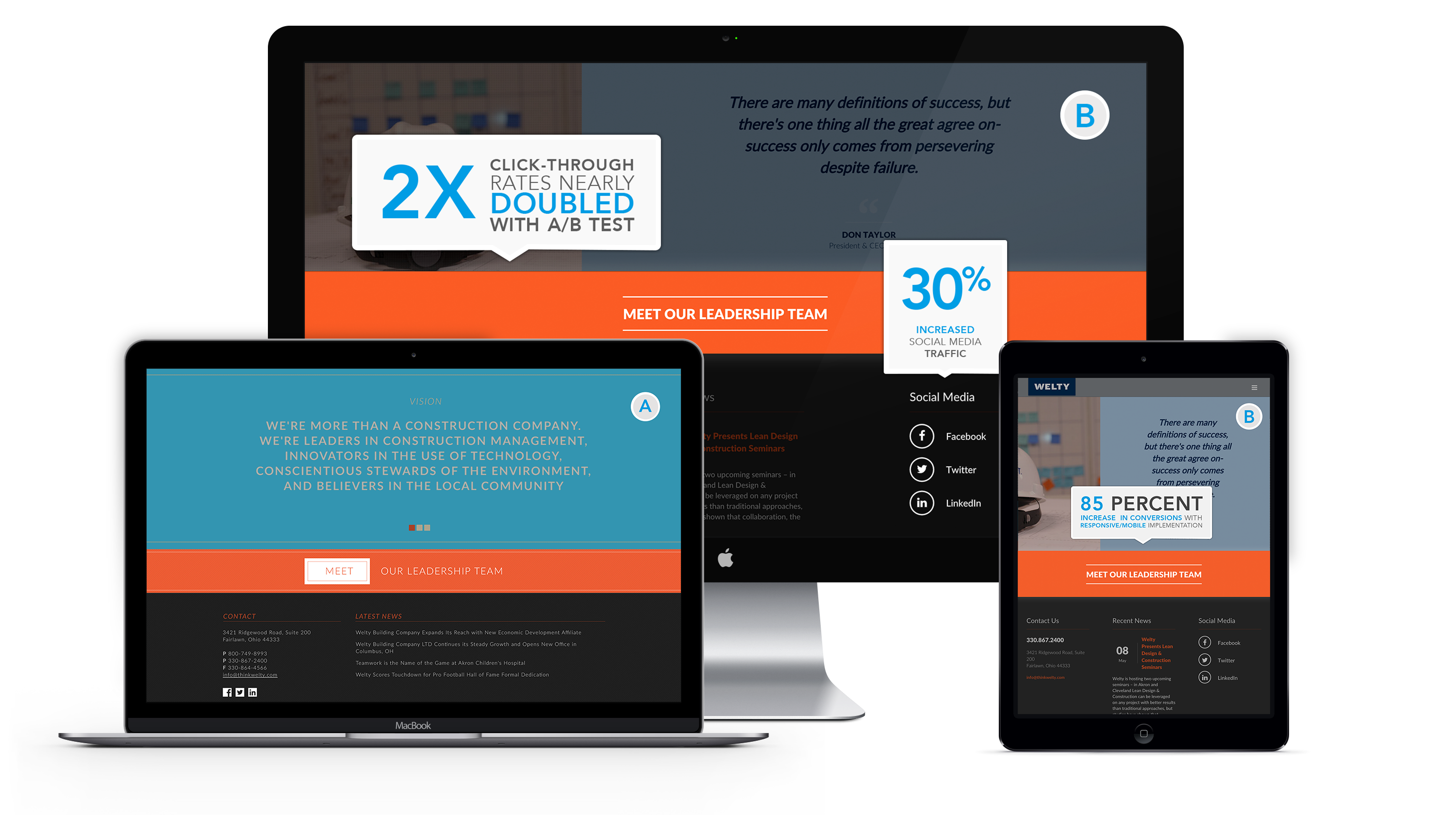 ANALYSIS
We help companies report and interpret analytics data for improved insight into their configurator usage.
A/B + MULTIVARIATE TESTING
Stop guessing and start testing. We'll find out what works and what doesn't for your configurator.
Optimize Configurators for Mobile
Consumers want to find, compare, and buy their products no matter where they are. Our team creates tools that are accessible across a wide range of devices so they can be accessed on a variety of platforms.
Beyond usage on mobile, our Mobile App Development team builds native apps for iPhone and Android devices.
Meet our sister company focused 100% on helping organizations with great products build powerful stores, drive more visitors, and optimize conversions.